Picking up where our previous blog post left off, we continue our discussion with Brad Wirz, cofounder of Encore Worldwide. We take a deep dive into how data has influenced sponsorship decisions and led to a new marketing strategy.
Have these decisions changed event marketing with the advent of social media? The evidence points to a technological reshaping of the experiential landscape. Brad shared the following insights with us.
Estimated reading time: 3 minutes
Data Has Changed Event Marketing
Event sponsorship has been a key ingredient of big brand marketing strategies for decades, and it continues to deliver huge numbers of event impressions. For a brand to achieve a sizable return on investment (ROI), it is important to start by choosing the right event for your brand.
The main question is whether the event is likely to attract the customers you want to captivate with your brand. Good quality data allows marketers to make informed choices before spending a large percentage of their budget.
Sponsorship Strategy
This may sound like common sense, but it was not always like that. Years ago, sponsorship decisions could be based on whether a company's CEO liked a particular sport. At the time, the marketing department needed to work out how to generate ROI from that decision and the sponsorship expenditure.
A demand for accountability has replaced non-strategic marketing decision-making. Marketing departments compete for their budget with every other part of the business. Moreover, access to good data helps marketers build solid arguments and strategies. There are no more free passes for any type of marketing activity, especially from world-leading brands.
(You can listen to the full episode of the podcast below.)
The Digital Influence On Experiential
Social media has been the biggest catalyst for change in the industry over the past few years. Alongside digitalization and technology in general, social media platforms are set to continue to change the way brands interact with their customers.
A couple of years ago, brands still spent heavily on live events – creating experiences for their customers. However, marketers and executives were starting to see the potential social media platforms offered to talk to consumers directly and authentically.
Cost Is A Factor
Utilizing technology meant that brands could reach more people at a much lower cost. Looking at the data of live experiences compared to digital experiences made the case for high-quality social media content.
At the same time, the lowered cost meant that brands could offer more digital experiences and reach more of their potential audience. From a financial perspective, it was already impossible to justify creating live experiences at the time.
Smart social media professionals will continue to merge experiential and social media to reach their customers. Therefore, data is the future of every aspect of marketing. It is the key to understanding who your customers are and how they are making decisions. Whilst live experiences are going to continue to engage audiences, digital experiences and events are here to stay. They save costs, reach more potential customers, and are more easily measurable.
The Future Of Event Marketing
In conclusion, live events will not be entirely replaced. It will instead be supercharged with knowledge from a digital platform that accompanies live events. Events that were previously part of a national tour are now being scaled down to one or two major events that can be shared with a larger audience via digital technologies. It may not be the exact same experience, but it still offers a similar experience at a much-reduced cost.
In our next post, we will continue our discussion with Brad Wirz, dissecting the role of social media in event marketing and the impact of influencers. For more information on Encore Worldwide visit their website at www.encoreww.com.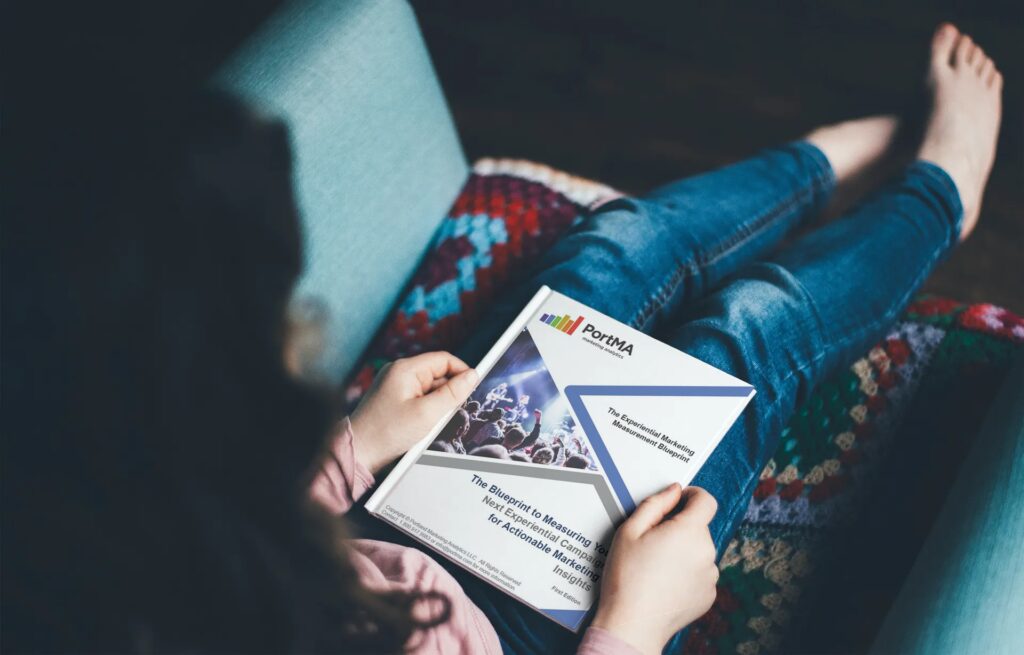 Additional Resources
FOR EXPERIENTIAL MARKETERS
Experiential Measurement Blueprint
Event Impression Calculator
Experiential ROI Benchmarking Reports
Event Measurement Video Tutorials
Click for Additional Resources