http://sasonandpobi.com/page/47/ All event recap reporting is a storytelling process. You need to bring your reading audience through an experience that helps them relive the activation and understand the impact and value from the consumers' point of view. You're successful when the account team and brand manager understand how consumers buy modafinil in usa think Matui and feel during and after the campaign. If you can take this information and transform it into a brand strategy and future marketing road-maps, your recap will be a home run.
The Beginning – Who did the marketing program reach?
To begin, start your event recap report with who you reached, how you reached them, and who they were. You're probably used to reporting the base reach data. Metrics like markets activated, engagements per market, samples per engagement, etc. If hand-selling is involved, report that as well. Average this data by event, then segment by event type. Here, you can demonstrate what delivered optimal effectiveness.
Ideally, you've been looking at this data all along, and have been making tweaks to the activation to leverage these best practices (if not… give us a ring, we can help here).
Rising point – How is the target consumer reached?
Take your reach reporting further to show how well you reached the targeted consumers. If you were trying to target women 30 to 39, then report on gender and average age so you can identify how well you met these targeting needs. Again, you should be monitoring this throughout (see our blog post on How to monitor sampling targets.)
The Plot Thickens – How did the program impact attitude and behavior?
With the foundation of the event recap report established, it's time to talk about marketing impact. We like to start with consumer reaction to brand attributes, followed by purchase and recommend intent. Recommend intent is a great way to quantify word-of-mouth behavior and can also help you deconstruct the behavior of consumers who loved the marketing but don't buy the category. We outlined how to measure the impact of event marketing in an earlier blog article.
Turning Point – Return-on-investment
Finally, close out the program recap by talking about return-on-investment. The return-on-investment (ROI) of event marketing is often under-reported and, therefore, something the brand will be excited to see.
Segment the ROI by venue type and market to demonstrate those situations that generated the greatest return. If you've been monitoring this data during the 12+ weeks of activation, you'll know exactly what this story is going to be long before it is time to write the event recap report. Again, adopting best practices as you go along is a must.
Conclusion
To conclude, the idea of monitoring performance is key. It's all about the idea of using data as a management tool and the best way to ensure success.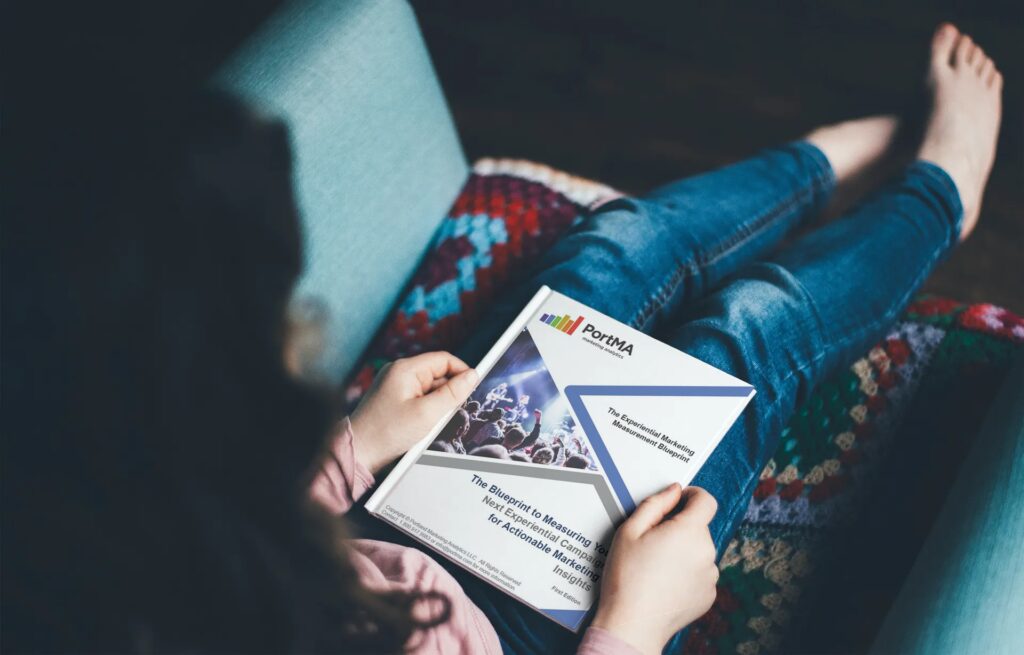 Additional Resources
FOR EXPERIENTIAL MARKETERS
Experiential Measurement Blueprint
Event Impression Calculator
Experiential ROI Benchmarking Reports
Event Measurement Video Tutorials
Click for Additional Resources