I recently had a chance to speak with Andy Plax. Andy is a partner at Network Ninja and has been there for 20 years. Network Ninja has a tool called MainEvent. It's definitely a powerhouse of a system, specializing in the business of collecting, storing, analyzing, and presenting data.
Andy shares how he tackles data measurement in the world of experiential marketing.
Estimated reading time: 4 minutes
---
Cause & Effect
I asked Andy how he responds to folks when they say you can't measure experiential.
He stated that they don't just look at the outcomes. They ask the important questions:
Where are you located?
Who are the people that you work with?
Would you want to be at that location again?
If not, where would you be? What times work best? What they've seen – as far as somebody or a group just showing up 20 years ago, 10 years ago – is what the impact of being at these events and talking to people is.
For me, when people say they can't measure experiential, it's because they're not thinking about it in the context of cause and effect.
Independent vs Dependent Variables
It's that fundamental aspect in any kind of data work where you've got independent variables and you've got dependent variables. You have things that define what's being done, and then you've got some kind of outcome metric that's the result you're trying to create. It's a matter of operationalizing those two things and looking at how they compare, and under what scenarios do you have these optimal outcomes.
That's what I love about getting your act together with data, and what your tools do helps you get all those independent variables; all of those time of day, location, numbers, staff, market, everything that could be happening. Then what are those outcomes? What are the results? It gives you the ability to compare those.
(You can listen to the full podcast episode below.)
(Part 1 of 2)
(Part 2 of 2)
Network Ninja's Backstory
To go back to the beginnings of Network Ninja, Andy met his partner 20 years ago and they started a software company in Chicago. There was an event marketing company next door that had a software vendor that wasn't supporting them, and it ended up being one of the largest tobacco field marketing programs in the country that needed help.
So, long story short, they built an application for that agency. Then, over time, they dispersed and went to other brands and agencies throughout the country. At that time, they thought that was just kind of a one-and-done project. Then they realized that there's a lot of other event marketing companies out there. They had a lot of referral business and it grew from there.
Andy believes the employees are their greatest strength. A lot of his employees have been there since day one. They have also created strong products for some big clients, such as the States of Georgia, Florida, and Washington, and the Department of Justice. They've been fortunate to work with over a hundred agencies and brands.
Collecting Data Serves as an Historical Record
Andy thinks the way people use data has gotten a lot more comprehensive in terms of the importance of collecting information and applying that information so that people understand what all has taken place.
"Ten years ago, people would conduct an event. They'd go to Lollapalooza or pick the location. Then, they would say, 'well, you know, Monday happens.' What happened though? It went really well.
Here's these 15 photos, and we really had a good time, and we talked to a lot of people, and learned a lot. Now it's so much more involved in terms of the logistics, in terms of the setup, what's needed. Then also the types of information that's being collected, from data collection to using beacons.
There are multiple sources of information that are being collected from multiple vendors. In addition, the outcomes measured are so much more significant in terms of people who can really associate goals. And say, 'did we attain what we paid for?'
Though I think what I love is that now people are really looking towards it as something that's much more tangible than it was 10 years ago. Which is, I think, really interesting for folks like yourself and me."
You can learn more about Network Ninja at networkninja.com.
Further Reading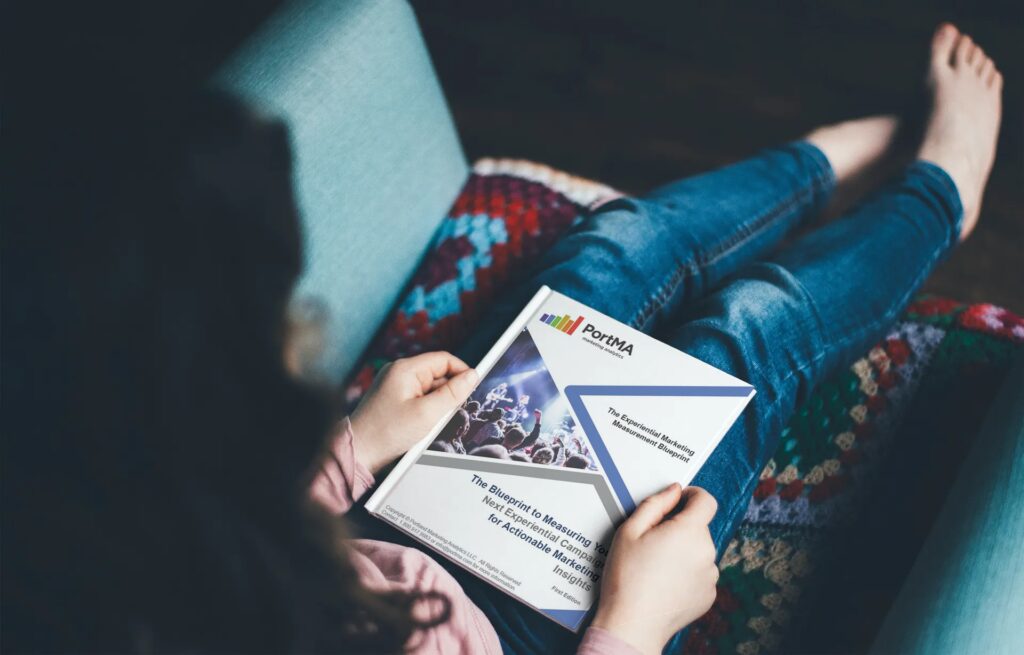 Additional Resources
FOR EXPERIENTIAL MARKETERS
Experiential Measurement Blueprint
Event Impression Calculator
Experiential ROI Benchmarking Reports
Event Measurement Video Tutorials
Click for Additional Resources