http://mococo.org/info.php In the previous blog, we discussed the role influencers play in experiential marketing campaigns, which type of influencer works best, and how that has changed over the years. In this post, we wrap up our discussion with Brad Wirz (Encore Worldwide), talking about old-school PR and earned media, as well as how they contribute to the overall experiential campaigns. The following are the insights Brad shared with us.
Estimated reading time: 3 minutes
Cláudio Old-school PR and Earned Media
The term earned media, which may have been coined by the old-school media relations industry, consists of all the content around your product/ brand that has been created by someone else and published somewhere other than your own outlets. In the past, earned media meant that you couldn't get into the newspapers or magazines unless you're doing something that is "PR-able" – something that consumers are genuinely interested in. Certainly, this is the same case with social media at the moment.
Experiential marketing is an approach to advertising that concentrates primarily on the experience of the consumers. During experiential campaigns, it's important to create something that people will be interested in. If people aren't interested in participating in your live experience, then you can't force them to. If you are simply being disruptive in their lives, then you're doing more damage than good.
When marketing your products on social media, it is important to find the sweet spot that eliminates disruption. The sweet spot is the cross between what people want to do and what the brand wants to do. You must find something that people love and think that it's cool and amazing. If people find something cool and amazing, they're going to let everyone know about it and will post it on social media. In turn, more people will fall in love with your brand.
(You can listen to the full episode of the podcast below.)
The main obstacle is how to interweave what people like with the goals of your brand. Live experiences are like a continuum. On one end, there is an experience that is based on your brand, how you see it, and exactly what you want. It is hitting all the key message points. On the other end is what consumers exactly want. What consumers want might not have anything to do with your product. They are spending time on social media, so it is important to weave that earned media into a successful campaign that highlights your brand and the needs of the consumer.
You must find the happy medium between these two ends, or else, you're destined to fail. The biggest risk you run is creating an experience that is perfect on-brand, but no one wants to participate.
Challenges in Earned Media
In marketing, there are challenges that need to be battled constantly. The majority of them are quite simple and pragmatic. However, there can be times when the challenges are out of your hands.
For example, there are clients who work in packaged goods. These clients often shift people around their departments, which can be quite frustrating. A client can look at your team, the way you work, your creativity, your strategy, and your execution, and get sold in. However, when the client is off to the next assignment, they choose a new person to work with and care less about your team's qualities. This is a challenge that happens regularly with many clients. The problem with doing so is that many inefficiencies could arise.
These inefficiencies can arise from the fact that earned media is content others create about your brand. You don't necessarily have control over it like you would with paid media. Therefore, getting in front of it (by increasing activity on social media) will help to control the message that is being sent to the market.
For more information on Encore Worldwide visit their website at www.encoreww.com.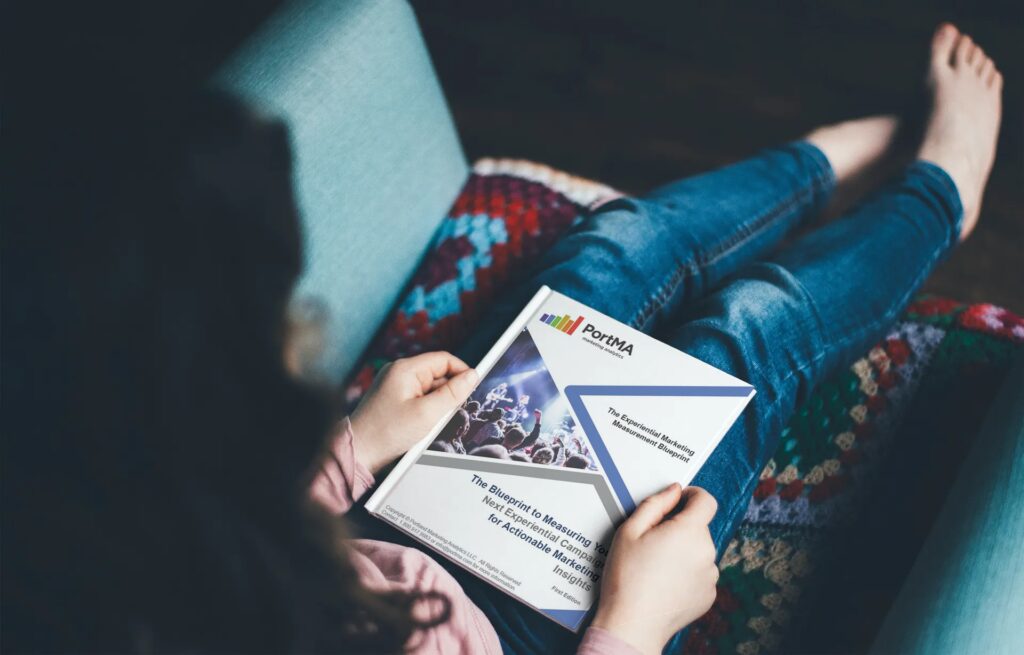 Additional Resources
FOR EXPERIENTIAL MARKETERS
Experiential Measurement Blueprint
Event Impression Calculator
Experiential ROI Benchmarking Reports
Event Measurement Video Tutorials
Click for Additional Resources