cheap Neurontin online Part One of this blog talked about evaluating venues, event types, and audiences with the help of benchmarking data. In this blog, we will look at using benchmarking data to assess experiential marketing budgets.
buy neurontin online without dr approval The goal is to get the biggest mileage out of your budget. With the help of data, that can be done by choosing the right venues to make an impression on consumers and deliver an outstanding ROI to other stakeholders.
Kayanza If you missed Part One of this blog, you can find it here.
Estimated reading time: 3 minutes
Making an Impression
Experiential marketing is about making an impact on consumers that you can't achieve through television, digital, print, or radio. It's all about connecting your brand to people at a values level. You want to create or share lifestyle connections. This gives consumers an opportunity to see your brand in ways that they simply couldn't through other channels.
Making a big, lasting impression like that costs money. Most brand teams realize that, and they are looking to their agency partners to understand what their experiential marketing budget will buy for their brand.
At its core, balancing experiential marketing budgets is about balancing the number of people you can reach – aka event impressions – against the impact you can make. It's about answering the question of whether you want to spend a million dollars to reach one person or one dollar to reach a million people?
Creating activations with a "wow" factor may be more expensive and reach fewer consumers. However, those consumers are more likely to remember the brand and become customers than those you reached through cheaper activations with higher throughputs.
Here are some of the common metrics you need to consider:
Event days
Staff count needed to deliver the experience
Number of activations
(You can listen to the full episode of the podcast below.)
Balancing Your Experiential Marketing Budget
Your historical benchmarking data will tell you the cost per activation at a specific venue for a certain type of event. For example, if you have a budget of $700,000, and need to distribute 45,000 samples, you simply divide the two to see your cost per sample.
Checking that cost against previous costs might show that high-value, low throughput venues are more expensive. But there is no need to choose only one type of event or venue. Combining high-value, low throughput events with others that offer higher footfall allows you to "wow" more consumers and deliver an outstanding ROI.
Combining those types of events helps you create a solid, well-reasoned budget. Being able to show the math behind your reasoning to the brand team will not only impress the team. It also increases the chances of your budget being approved.
Making the Data Talk
Data is funny in the way that something that seems obvious is not always apparent. But when you put context around the data, it can reveal insights that you may not have noticed otherwise.
Those insights help you spot opportunities that deliver a stronger ROI and bring down your overall costs. The same data is also invaluable when it comes to talking to venue managers and negotiating more beneficial agreements than ever before.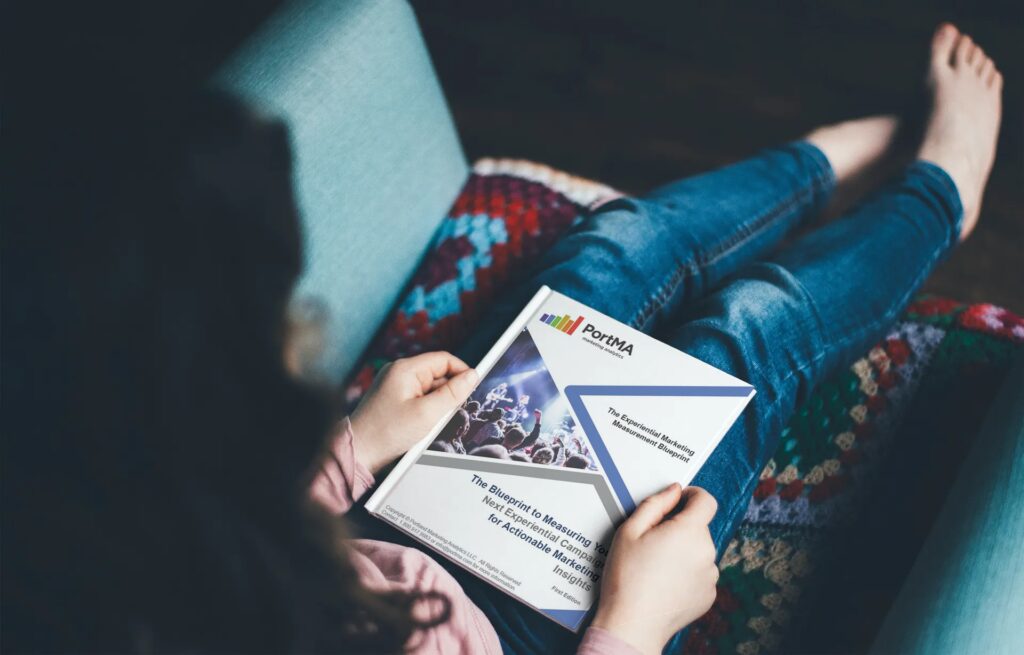 Additional Resources
FOR EXPERIENTIAL MARKETERS
Experiential Measurement Blueprint
Event Impression Calculator
Experiential ROI Benchmarking Reports
Event Measurement Video Tutorials
Click for Additional Resources