A few summers ago, the PortMA team measured a mobile tour promoting dog treats. Oftentimes, we talk about http://skywaysmedia.co.uk/design/ target consumers in terms of a demographic profile. However, the goal of this program was to engage consumers who share the same values as the dog treat brand. One industry that was new to me in measuring event marketing is pet food. This summer we measured a mobile tour promoting dog treats. To identify these consumers, we included a specific set of survey questions that measured their attitude toward those values.

The brand's consumer target was developed using a series of several psychographic attributes that can't be realistically captured in a consumer intercept survey. That type of survey is so long that people drop out halfway through. Exacerbating that problem, many activations occurred at dog parks. We all know how patient dogs can be.
The on-site survey included a long, vetting process with the client. Ultimately, a short set of consumer attitude questions were added to the survey using a 5-point Likert Scale. The scale measured the consumer's agreement with the following attitudinal statements:
"It's important to feed my dog the best treats, even if they're more expensive."
"Dogs don't want to eat the same thing at every meal."
Consumers who agreed with both attributes fit the target consumer profile. You're probably thinking that just two attributes aren't enough to nail down a psychographic target. You would be correct. But it is enough to identify these consumers as ones who behave like the brand's target consumer.
How many of these consumers were reached?
At the mid-point of the program, we found that 83% of consumers the brand team surveyed fit this psychographic profile. This attributes to event marketing venue selection. Dog parks and dog-friendly events should attract individuals who share the brand's values.

The key finding from the research is that the target consumer agrees with brand-specific statements concerning the quality of dog treats and the trustworthiness of its ingredients in greater frequency than any other consumer.

In fact, the agreement levels were consistently 20 percentage points higher among the target consumers. This suggests that actual brand messaging resonates with the target consumer after they visit the footprint. Hence, we are able to identify an area of success with the event marketing program, even at its mid-point.

It goes to show that putting some thought into key questions in your survey can identify a consumer segment that provides value to the brand team.

Photo Source: https://www.flickr.com/photos/ddebold/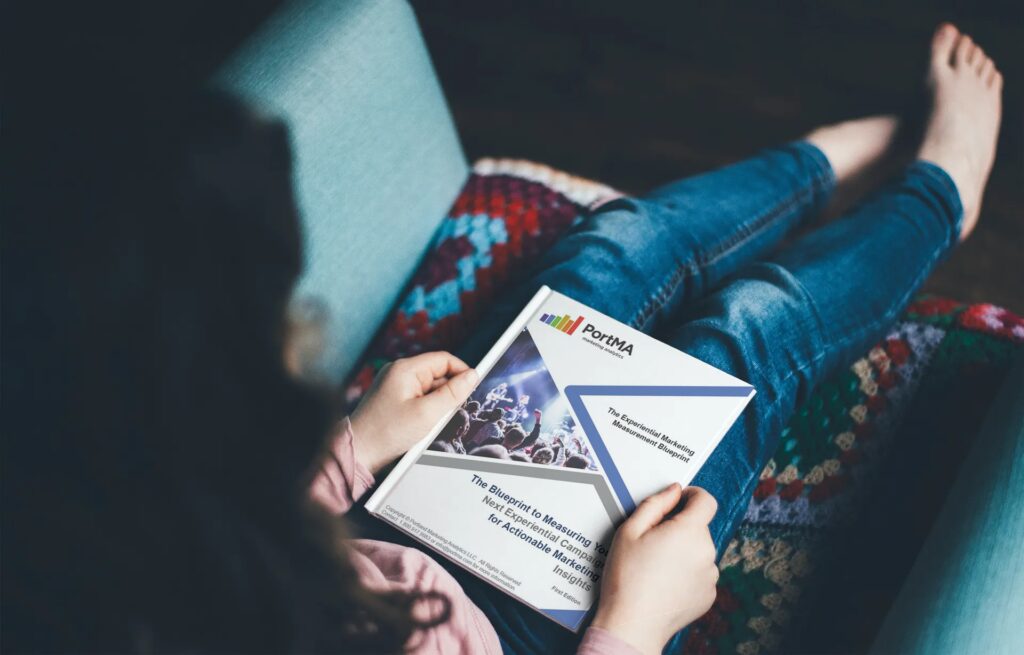 Additional Resources
FOR EXPERIENTIAL MARKETERS
Experiential Measurement Blueprint
Event Impression Calculator
Experiential ROI Benchmarking Reports
Event Measurement Video Tutorials
Click for Additional Resources