In our last post, we discussed how to use good database benchmarks to design winning campaigns. With well-organized data, we can find the right consumers and deal with the event size versus event frequency trade-off problem.
Today, we're going to learn how to use this database to sell to stakeholders. How do you share with people the evidence that things are going to work?
That really boils down to two different things. You want to differentiate your campaign from the other options and also demonstrate that value. Those are slightly different in how they're done. We need to start by accepting that we're always selling.
Estimated reading time: 5 minutes
Business Decisions
It doesn't matter if we're a brand manager talking to a VP or an agency director talking to a brand client, you need to demonstrate that your reasoning is sound and that your plan is positioned for success. How do we do that by differentiating ourselves? You might be competing internally for resources.
I've watched internal brands, public relations and experiential teams fight it out in more than one Fortune 500 over marketing budgets. You need to be able to help demonstrate (whether you're on the public relations side or the experiential side) that you have a unique plan in place. You might be responding to an RFP, you might be one of three agencies that are there for final consideration.
Either way, there needs to be a point at which you can differentiate yourself. A benchmarking database supports this process like any other data source supports the decision-making process.
Competitive Benchmarks
This process involves good data that is analyzed, interpreted, and presented correctly. It is used as a part of any proposal that builds confidence and trust among stakeholders. It's that confidence and trust that'll cause your plan to stand out. Trust comes from your ability to demonstrate due diligence, to show the logic and where it came from.
When you present projected outcomes with your marketing plan, you're communicating to stakeholders that you are accountable. You're drawing a line in the sand and you're saying, "This is the criteria for success. This is how we'll know it worked."
For a lot of people, that can be very scary. You need to be confident in yourself. You need to be confident in your team that you're going to be able to live up to those expectations. This willingness is sadly lacking in most pitches for a variety of reasons.
(You can listen to the full episode of the podcast below.)
Predictive Benchmarks
Your benchmarking database will allow you to differentiate yourself from your competition. It really boils down to using the benchmarks to set criteria for success. You allow yourself to be vulnerable because you're showing confidence and willingness to be accountable for how the marketing is going to perform.
Regardless of how much you understand statistics, or understand the reasons why the sampling theory works, the reality is that the best predictor of the future is the past. When you can organize that past in a way that is data-driven, then you can accurately predict with anticipated ranges. You are measuring the performance of the future activity.
Responsive ROI
That's where benchmarking is the heart of your ability to do that. So what about demonstrating value before the money is spent? The anxiety among stakeholders that will cause them to say no to you and yes to someone else has to do with the worry that they're spending money on the wrong decision.
Before investing in anything, we all want to know that a dollar spent is going to give us more than a dollar back. We want evidence that we're going to have a positive return to be more than just a hunch.
We want some type of method or science or data that supports this idea that this is a wise investment from an ROI perspective. That's why having an ROI database around your marketing is going to be so valuable to you.
ROI benchmarks will do exactly this for you. They allow you to model the value or the return in real dollars that you can then reasonably expect from the marketing program that you're proposing.
When you can model that out (and it really just becomes a spreadsheet), you can start to see if you're proposing a plan that's going to deliver a 1.5 to one return or 150% return? Or, are you proposing a plan that's going to offer a three-to-one return or 300% return? What are the things I can do with my plan to tweak it one way or the other? What decisions did you make about how you configured your program that resulted in a maximized ROI?
Conclusion
When you can answer those questions, then that value-based approach to planning becomes evident for the people you're sharing it with and trying to sell it to. It will build confidence and will shorten the path to a yes to the budget, and a yes to the campaign being executed.
Again, that idea of coming back with an ROI, showing the ROI, predicting that ROI, predicting whether or not it's going to be positive and why, is closely related to this idea of accountability. You can now draw a line in the sand and say, "This is how things are going to be."
It's in your best interest, regardless of whether you're on the agency side or the brand side, to think carefully about how you are archiving the legacy activity and how you're storing that information in a standardized way so that you can use it for designing winning campaigns and selling your ideas to stakeholders.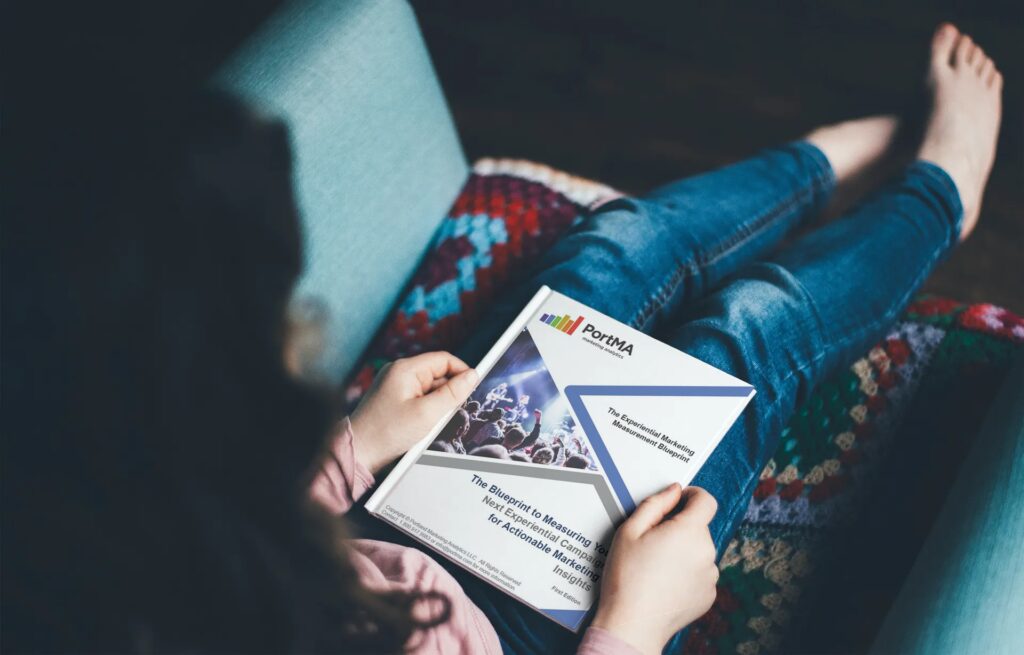 Additional Resources
FOR EXPERIENTIAL MARKETERS
Experiential Measurement Blueprint
Event Impression Calculator
Experiential ROI Benchmarking Reports
Event Measurement Video Tutorials
Click for Additional Resources