As experiential marketers are becoming more excited about the potential of the data they're holding in their hands, they are now on the lookout for maverick clients. These are clients who are not afraid to change campaigns and events if the data tells them to.
We continue our discussion with Matt Carle, VP Partnerships at GMR Marketing, about the world of experiential marketing and how data shapes the outcomes. Below are the insights Matt shared with us. If you missed Part One, you can find it here.
Estimated reading time: 3 minutes
Endless Opportunities Of Data
By examining data daily throughout an ongoing experiential marketing campaign, marketers can do more than tell their clients that the event was a success or a failure. They can drill down into the detail and see exactly what worked and exactly what needs to be better next time.
One way to look at this is like a classic A/B split test. Starting with your average standing from an outcome perspective, you identify the factors you can control and start testing them. Checking data every single day quickly allows you to identify what's bringing up your average. Then you can look at the factors holding you back and test what happens when you do less of them. Over time, you increase your impact.
OK, But What About Needing Maverick Clients?
Don't worry, we never forget about our clients. After all, they are the reason behind all the data crunching.
To be able to take an approach as flexible as what we described above, clients definitely need to be on board with the maverick mindset. They need to be comfortable to go off the agreed marketing plan and let the data lead them. Plus, they need to understand that some adjustments may not work as well as others.
What they get in return is the first look at opportunities that may have otherwise passed them by. By seeing it so early, maverick clients are in the right place to capitalize.
(You can listen to the full episode of the podcast below.)
Maverick Practicalities
If you think it all sounds very exciting, that's because it really is, for marketers and clients alike.
However, there are few reality checks necessary when it comes to applying maverick techniques to experiential marketing.
Consider this scenario: your team has overcome all the obstacles to put on a massive all-summer event. Fire marshals are happy, the venue is pretty much decked out, permits are secured – and then the data comes along and suggests something else would benefit your client more. Do you or don't you recommend to your client to pull it all down and start again?
There is no right or wrong answer, and it can be counterproductive at times. But assuming you are not burning bridges or budgets, it's one of the most exciting things to try out.
Final Thoughts
No doubt, data has revolutionized every aspect of every discipline of marketing. However, marketers and their clients have changed as well. Some of the most forward-thinking organizations are open to new approaches in the interest of their brands and their clients.
They understand that while unexpected things will always happen, those include unexpected opportunities. What's crucial is to be ready to take advantage of opportunities as they arise and stop problems from spreading as soon as possible. Data is the key to achieving that.
You're starting to be able to predict the future of your brand. What could be better than that?
Stay tuned for our continuing discussion with Matt Carle as we tackle Measuring Sales and Longtail Brands. For more information about GMR Marketing visit their website at www.gmrmarketing.com.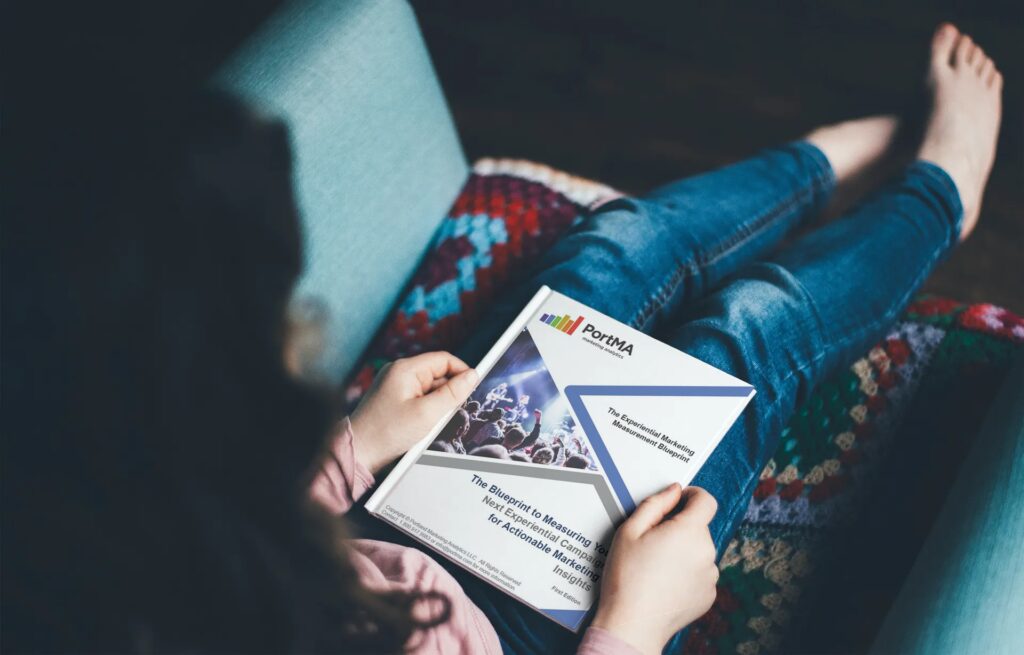 Additional Resources
FOR EXPERIENTIAL MARKETERS
Experiential Measurement Blueprint
Event Impression Calculator
Experiential ROI Benchmarking Reports
Event Measurement Video Tutorials
Click for Additional Resources