A tequila brand that PortMA recently measured through experiential marketing activations had consistently lower target consumer reach relative to other brands. The first time I reported this finding, we thought it could be a data anomaly. However, target demographic reach barely improved as more data arrived. We researched the activation strategy and discovered some key insights into why reach had been so low for so long. Read on the learn more about this experiential measurement example.
Background info for this experiential measurement examp
The target demographic for the brand is men between the ages of 22 and 29. While the brand client has a detailed psychographic profile, we focus on reporting the demographics. The events themselves should appeal to the psychographic part of the profile, which is sports-oriented. Many of the activations for this brand are at sporting events or sports-themed venues.

One activation goal is to engage as many 22 to 29-year-old men as possible at events so that they leave with the intent to purchase the brand and tell their friends about it. On-site survey results in our most recent recap report suggest that only 11% of consumers at the events were 22 to 29-year-old men. By contrast, 33% of consumers at events for a different tequila brand in the same campaign fit its respective target demographic – three times higher than the brand we're talking about!

Women reach activations more frequently than men (57% vs. 43%). So, why are teams not adjusting their strategy to engage more men?
Arriving at the key insights
I knew I couldn't justify showing this low percentage (11%) without some insight as to why. I noticed many of the field staff reports commented that margarita samples were provided. Makes perfect sense for consumers to sample a tequila brand in the form of a margarita. But I found it peculiar that a margarita was the sample of choice when the teams are trying to reach men 22 to 29. I thought women tend to prefer margaritas. Men? Not so much.

I brought this experiential measurement example observation to the attention of the brand's activation manager and mentioned that men turned down the margarita samples more often than not. He agreed that men tend to prefer beer and whiskey and would rather take a shot of tequila than sample a margarita. Now we're getting somewhere.

We shared these observations as insight into the low target demographic reach, which sparked a discussion with the client about revising the activation strategy to incorporate more tequila shot samples to reach more men.
Now if you'll excuse me, I'm going to order a margarita!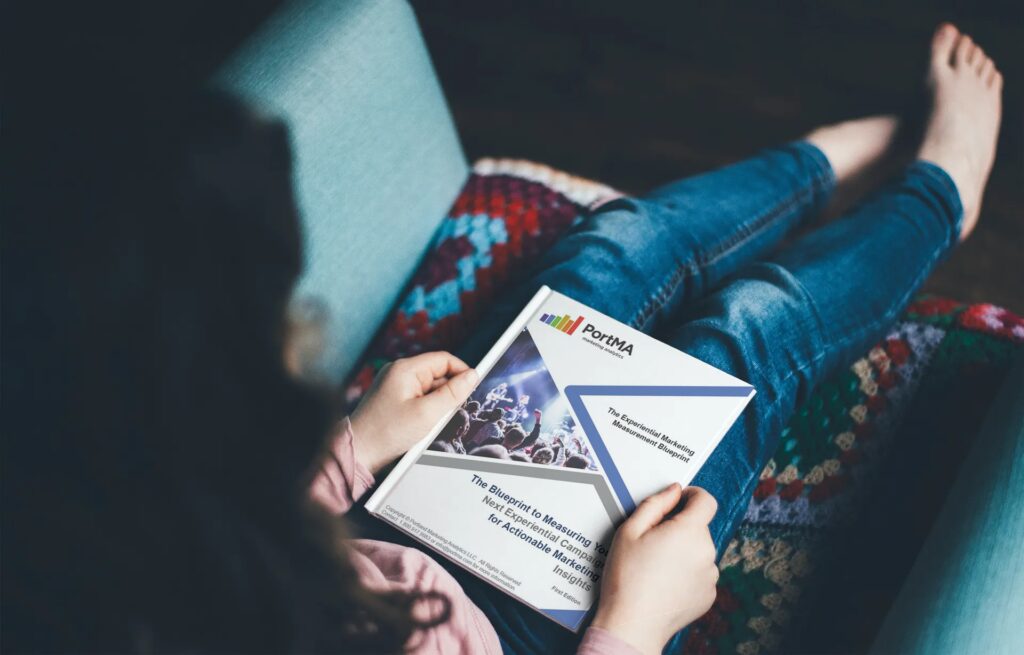 Additional Resources
FOR EXPERIENTIAL MARKETERS
Experiential Measurement Blueprint
Event Impression Calculator
Experiential ROI Benchmarking Reports
Event Measurement Video Tutorials
Click for Additional Resources