Our last two blogs swerved away from data a little, but this time, we're back to the numbers. Specifically, we want to take a look at experiential marketing campaigns for the adult beverage industry. The importance of data for the industry is undisputed.
But how do brands best engage their audiences? And how can we as analysts support our colleagues in understanding what has worked well for the brand and what needs improvement? Over this blog and the next, we'll take a look at several case studies to learn from those.
Estimated reading time: 0 minutes
Big or Small Events, Trade or Consumer?
Before looking at individual examples, it's worth understanding the variety of adult beverage marketing. The first distinction is often between on-premise and off-premise events. Then there are different event formats to consider when you are measuring event impressions and impact. Bar events, sampling events, and smaller music venues still have a huge role to play for brands that want to make a big splash as a small title sponsor.
Another distinction is between consumers and trade events. To reach consumers, off-premise retail activations work well. When it comes to on-premise consumer decisions, marketers want to understand what makes some order a rum and coke as opposed to a Bacardi and coke.
On the trade side, adult beverage brands need to consider how they can influence a bar tender's decision to choose one brand of beverage over another when they are mixing. One of the things we have found most valuable at PortMA is in-depth interviews with members of the trade. They give you a chance to speak in a very structured way whilst still remaining informal.
(You can listen to the full episode of the podcast below.)
Working with Brand Ambassadors
One of the most effective ways of getting consumer opinions we found was working with brand ambassadors. We asked them to distribute hundreds and hundreds of business cards at events. The cards had been designed to promote a brand's social media accounts. They also invited consumers to visit a URL and give feedback about the brand in exchange for a chance to win or redeem something.
Within a short time, we had 300-plus responses. One of the most interesting things we learned was that more than a third of consumers decided on the brand they wanted to order before the engagement. 38% ordered their drink by brand. That number almost doubled following an engagement with a brand ambassador.
In this particular case, the people who had ordered a gin and tonic now ordered a Bombay Sapphire and tonic. That's one example of gaining an understanding of the impact experiential marketing can have on increasing ROI almost instantly.
Brand ambassadors helped consumers understand just how much better their experience would be if they ordered a brand.
Using Brand Ambassadors to Make Trade Connections
We used a similar approach with trade contact. However, in those cases, brand ambassadors were trained to have a higher level of understanding of the brand. We'll talk more about that in Part Two of this blog.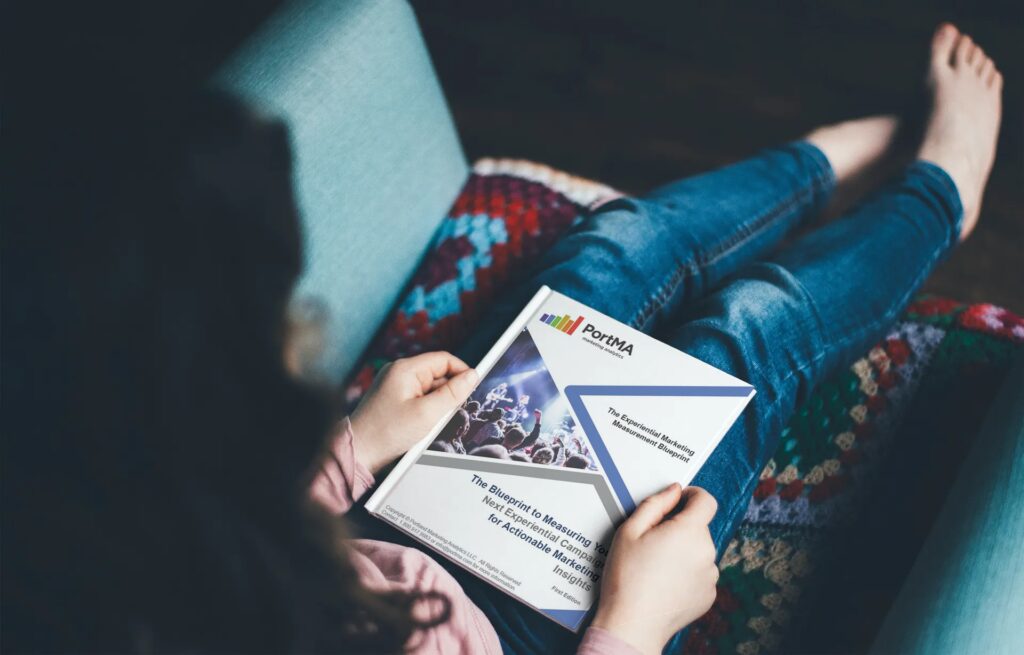 Additional Resources
FOR EXPERIENTIAL MARKETERS
Experiential Measurement Blueprint
Event Impression Calculator
Experiential ROI Benchmarking Reports
Event Measurement Video Tutorials
Click for Additional Resources